Day by day tour itinerary
Day-1 Arrive to Olgii, drive to Khargant valley meet Eagle hunter
Olgii is highest Mongolian aimag (province). For the most part is located in the Mongolian Altai mountain region. The aimag is famous for the traditional hunting method using trained golden eagles. An estimated 80% of the world`s eagle hunters live here. At local airport you will be met one of our representatives: driver, English speaking tour guide, and cook. From airport we'll drive on private van through mountains and along the river by observing the beauty of landscapes and amazing view of the area. After 100 km driving we reach "Khargant" valley where our eagle hunter's family summer camp is located. Each day you will have a lots of chance to talk with eagle hunter and photographing with golden eagle, get acquaint nomads life style, their rich culture etc. Furthermore you will enjoy tasting milk products and hospitality of local Kazakh nomads. Overnight accommodation will be in a yurt. (L-D)
Day-2 Biking to Shumek river valley
After a good night sleep in Kazakh yurt, start mountain biking to the Shumek river valley. A short riding up takes us out of Khargant valley and towards to Black lake, mostly on jeep track. Gentle riding, getting familiar with your bike, guides and gears, also to stretch your muscles to be ready for the next long cycling day. Overnight accommodation will be in a tent. (B-L-D)
Day-3 Dayan lake valley.
Dayan is a freshwater lake that borders in the north with Ondor Khairkhan mountain range. This is a great place to do biking tour not many tourist here, very peaceful area. Cycling along the north-eastern shore of Lake Dayan. Your guide will pick the perfect location for our home-made lunch, about half way through the ride. Overnight accommodation will be in a tent. (B-L-D)
 Day-4 Biking to Sumd Airh valley.
We'll awake to the fresh mountain air and stunning morning glow of the area background with Altai mountain ranges. Get on our bikes and start our trip to Sumd airkh valley. Enjoy the spectacular descent from mountain pass all the way down to Turgen. Overnight accommodation will be in a tent. (B-L-D)
Day-5 Biking to Baga Turgen waterfall
Today we'll ride towards one of Western Mongolian most beautiful waterfalls, named "Baga Turgen". The waterfalls are located just few steps before the Chinese border and snow-capped Altai mountain. It is one of the best day of our entire trip as you are surrounded by pine forest of Altai. We riding down to the valley, where we see summer camps of the nomad people and move through pastures with herds of livestock, such as yaks, sheep and goat, Bactrian camels and horses. Overnight accommodation will be in a tent. (B-L-D)
Day-6  Sirgali valley and Khoton lake.
Today we will ride to Sirgali valley that Kazakh Nomads spend their summer time where our best camp is located. On the way we will stop for watching numerous of ancient rock carvings of Turkic origin, 1500-2000 years old. This day you have a chance to see Khoton lake that second largest and clearest lakes of Mongolia. Average depth is 26m, maximum depth is approximately 58m. The landscape around the lake is very beautiful and picturesque, and surrounded by snow-capped Altai mountain and deciduous forest with. Tent camping beach of the lake and under the starry skies of Mongolia. (B-L-D) 
Day-7 Biking to up to Khurgan
After a good night sleep and a hearty breakfast, we'll follow track up north east side of Khurgan lake, follow Mashina Khavah road through conifer forest and multiple stream crossing. The trail crosses brooks, stone slopes and huge boulders. Overnight accommodation will be in a tent. (B-L-D)
Day-8 Drive back to Olgii
Our trip is completed. In the morning we will drive back to Olgii. The trip will take the whole day, and we will arrive to Olgii around at 4 pm. Visit the central museum of Olgii province and the local Bazaar(outdoor market) for shopping local art and souvenirs. Overnight accommodation will be in a hotel. (B-L-D)
Day-9 Farewell to Olgii city
After breakfast you will driven to the local airport with your guide for your return flight to Ulaanbaatar. B
Altai Mountain Biking Adventure
Are you looking for a tour off the beaten track and explore far off remote places where few people have access to…? Then this is the perfect tour for you. The tour covers to visit nomadic eagle hunter's family, experience their rich culture and explore ancient rock carvings, lakes and snow-capped mountains of Altai. Come and explore the untouched wild nature of Western Mongolia with professional team of Altai Nomads Travel.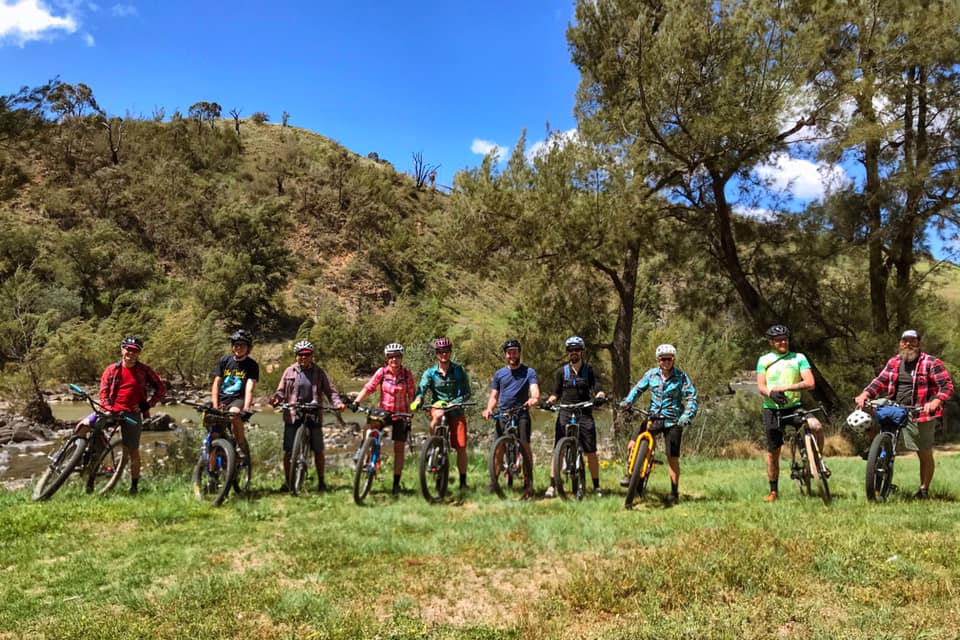 Tour price includes:
Flight tickets to and from Olgii
English-speaking guide,
Experienced driver and Cook,
Airport pick up and transfers,
land transportation,
Accommodations,
bike
Camping equipment, The North face 4 season tent, mattress
Dining tent
Visit eagle hunters fee
Breakfast, lunch, dinner with snacks in between,
National park entrance fee.
Tour price doesn't include:
International airfare
Travel insurance
Passport and visa fees
personal expenses
special order in cafes and restaurant
Altitude
Mostly we are camping and trekking around 1500-2000m high from the sea level. Some trekking routes may go as high as around 3000m but this is not a daily occurrence.
Weather
Some weather recommendations: Summer months in Mongolia are from early-June to mid-September. Although the Mongolian summers are hot and dry with occasional rain, the temperature can fluctuate as much 20 degrees centigrade between day and night. The weather at Altai Tavan Bogd NP is very changeable, so be prepared for all weather conditions. Mountain weather is always unpredictable, we recommend you to bring warm sleeping bags that rated -15 celcius.