MOUNT KHUITEN ASCENT.
INTRODUCTION
This is a journey to the wild and remote land of Mongolian Altai mountains which straddle the border with Russia and China in the far west of the country. This snow-capped peak is located in Altai Tavan Bogd national park. Mongolia's Tavan Bogd range has much to offer even the most adventurous climber. Mount Khuiten, the highest of Mongolia's five golden peaks, sits at 4374metres, technical gear such us ice axes, crampons and ropes will be necessary to reach the summit, but the views from the top into China, Russia and Kazakhstan make the challenge so worthwhile in preparation, you will stay at Mount Khuiten base camp an extraordinary spot right next to 16 km long Potanine glacier. We will be supported by local Kazakh herders as our camel leaders and porters, who will share their culture and traditions on the Mount Khuiten ascent expedition.
EXPEDITION HIGHTLIGHTS;
Climb the highest Khuiten (cold) peak in Mongolia at elevation of 4374m.
Camel supported trek to the Altai Tavan Bogd Base camp.
Summit to Nairamdal peak (friendship), where Russia, China and Mongolia meet.
Exploring the second biggest glacier in Central Asia.
Meet extraordinary eagle hunter and his golden eagle.
Experience Kazakh and Tuvan nomadic lifestyle.
Detailed trip itinerary
DAY 1 ARRIVE TO OLGII.
Olgii is highest Mongolian aimag (province). For the most part is located in the Mongolian Altai mountain region. The aimag is famous for the traditional hunting method using trained golden eagles. An estimated 80% of the world`s eagle hunters live here. At local airport you will be met one of our representatives: driver, English speaking tour guide, mountain guide and cook. We will drive from airport to the entrance of the "Altai Tavan Bogd National Park". (180km from Olgii). Overnight accommodation will be in a tent. (L-D) 
DAY 2 TREKKING TO BASE CAMP. (3095m).
Today we will leave our vehicle in Tsagaan Gol valley and start trekking from entrance of the National park to the base camp. For approximately 5-6 hour on foot. In this day join our team camels and horses with guides. Baggage and all stuffs will transfer by camel. After 16km trekking you will reach one of the longest Potanine glacier which is surrounded with snow-capped peaks of Altai Tavan Bogd mountains. Overnight accommodation will be in a tent. (B-L-D).
DAY 3 SUMMIT DAY TO MALCHIN PEAK
We stretch our legs by climbing Malchin Peak, a non-glaciated ascent. From Base Camp we follow the lateral moraine of the Potaniin Glacier for approximately two hours before veering east to climb 2,500' up the rock and scree of Malchin. From the summit we enjoy views of the Tavan Bogd massif and Russia. We return back to base camp for the night. Overnight accommodation will be in tents. (B, L, D)
DAY 4 GLACIER SKILLS
At this stage, it is useful for us to take something of a rest day, before setting out to climb the mount Khuiten. So, we spend a day at camp, but also take the opportunity to spend some time on the nearby Potaniin Glacier, putting on our crampons, roping up and refreshing our glacier skills, before we set out properly onto the glacier tomorrow. A few hours of training, we walk back to base camp. After that we have leisure time for next challenging days and an alternate you may hike shortly around the campsite. Overnight accommodation will be in tents.  (B, L, D)
DAY 5 CROSS THE POTANINE GLACIER TO OUR HIGH CAMP "KHONOG TOLGOI" (3775m)
Today we start out early for the walk up to our high camp Khonog Tolgoi below the Mount Khuiten (6-7hrs), carrying all our own gear. The route follows the right hand side of the Potanine Glacier, before dropping onto the glacier itself where we rope up and continue up the centre of the glacier for about 8kms. Looking back you will see that classic view of a spectacular glacier flowing away into the distance. We should arrive at high camp early in the afternoon leaving plenty of time to explore or relax. Overnight accommodation will be in tents.  (B, L, D)
DAY 6-7 CLIMB TO THE SUMMIT OF KHUITEN PEAK (4374m).
Wake up early morning at 5:00 AM. It is important to make sure that weather is going to be alright. After an alpine start, we cross the glacier to begin our ascent, climbing snow-slopes of varying angle. The group will climb roped-together, since there are crevasses on our route. The middle part of the route follows straightforward mixed terrain on a rocky ridge and, if conditions dictate, we may fix ropes on a couple of short, steep sections. On the top you have opportunity see three country at same time, China on the South and Russia on the North. These are spectacular climbs in a wild and remote part of the world with amazing views. We return to camp via the same route. Overnight accommodation will be in tents.  (B, L, D)
DAY 8 TREKKING TO "WHITE RIVER " VALLEY
After having breakfast you will trekking back to the Tsagaan gol (white river) valley. It is called white-colored river because it gathers white dust, earth and sediments from the glaciers of Altai Tavan Bogd. Approximately five-six hour trek this day. Have a rest, relax. There will be time for in evening hike to the beautiful twin mountain lakes.  Overnight accommodation will be in a tent. (B-L-D)
DAY 9 DRIVE TO "SAGSAI" VILLAGE, VISIT EAGLE HUNTER'S FAMILY. 
After 100 kilometer drive you'll arrive in small Sagsai village which is situated in a picturesque place on the bank of the Khovd river.  Visit nomadic eagle hunter's family. It is a most important activity of the every tour that we organize.Each day you will have a lots of chance to talk with eagle hunter and photographing with golden eagle, get acquaint nomads life style , their rich culture etc.  Also you can ask any questions from eagle hunter. He gladly answer your questions and demonstrate his eagle and give interesting information about trained wild eagle. Furthermore you will enjoy tasting milk products and hospitality of local Kazakh nomads. Overnight accommodation will be in a yurt. (B-L-D)
DAY 10 DRIVE BACK TO OLGII.
After breakfast we'll drive back to Olgii city on the way we'll stop for watching Dear stones or Bal bals. In Olgii you will visit local Bazaar (outdoor market) and central museum of Olgii province. Time for shopping local art and souvenir.   In the evening "Altai nomads travel" team organize a wonderful short musical concert to include Kazakh folk song, Kazakh traditional dance, and you can listen to the amazing sound of "dombra" that Kazakh main traditional musical instrument. You will enjoy having a Kazakh traditional meal Beshbarmak. Overnight accommodation will be in a Kazakh yurt or hotel. (B-L-D)
DAY 11 FAREWELL TO OLGII
After breakfast you will be driven to the local airport with your guide for your return flight to Ulaanbaatar. B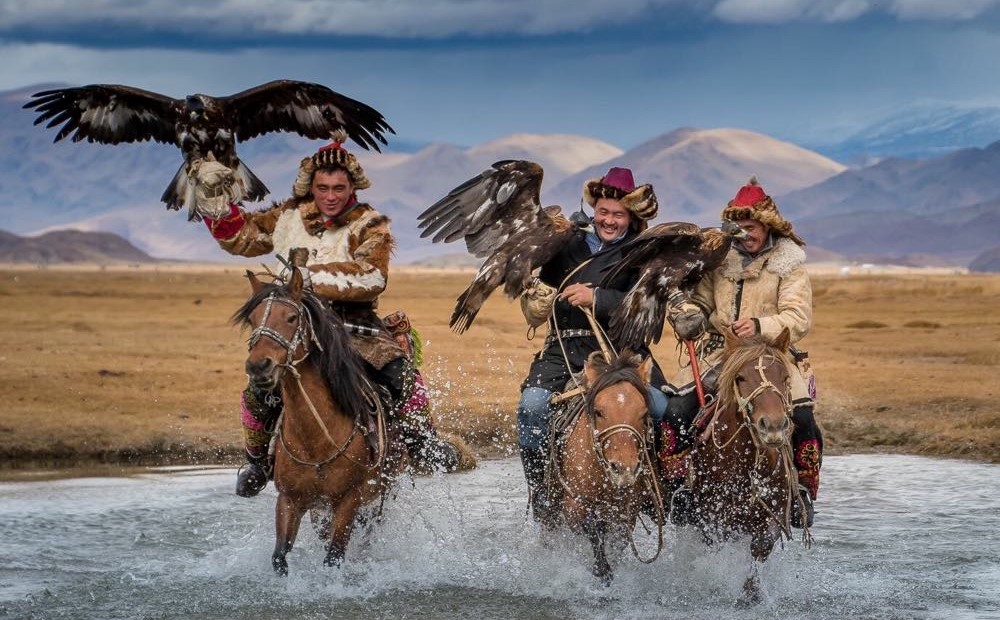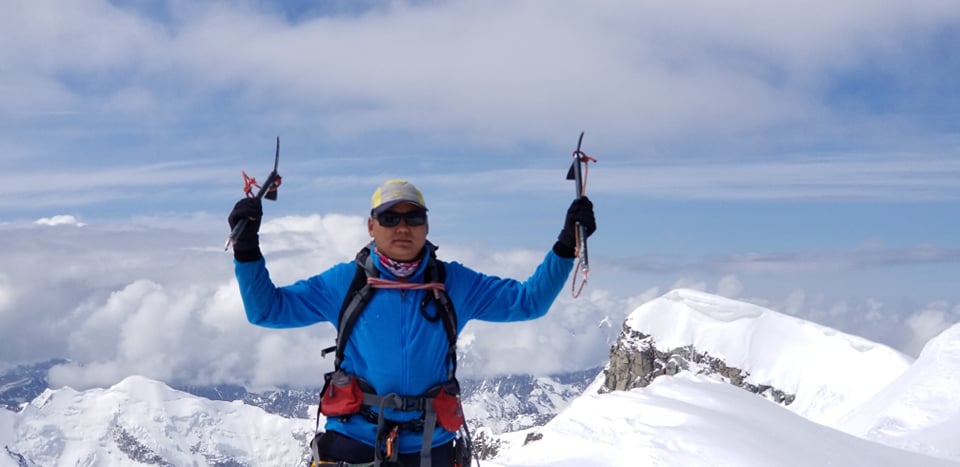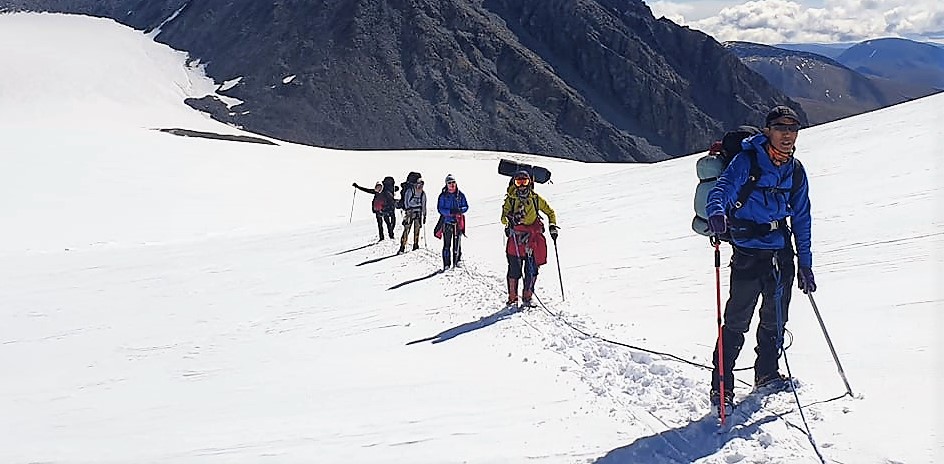 Tour price includes:
Flight tickets to and from Olgii
Airport pick up and drop off in Olgii
An experienced mountain guide
Local English-speaking guide 
Experienced driver and cook
land transportation,
Accommodations,
Camel and horse rent
Camping equipment.(tent mattress)
Dining tent
Group mountaineering equipment
Breakfast, lunch, dinner 
Border permit
National park entrance fee.
Tour price doesn't include:
International airfare
Any service in UB
Travel insurance
Sleeping bag
Excess baggage charge
Passport and visa fees
Optional additional activity cost
Personal expenses
Tips for local staff
Special order in cafes and restaurant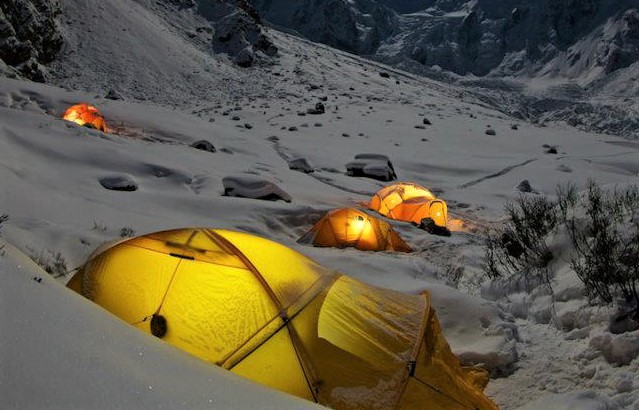 What need to bring?
This is suggested packing list, that must have in your kitty, to make your trip a fulfilling and a comfortable experience.
Backpack small
Backpack 70 liter for carry to high camps
Waterproof bag cover
Comfortable light boots for walking
Mountaineering boots
Head lamp/flashlight
Personal medications
Antibacterial hand wash
Waterproof hiking boots
Waterproof jacket with hood
Down jacket
Waterproof over pants
lightweight trousers
Anti mosquito lotion
Wool socks
long underwear
Underwear
Warm hat and gloves
Sun glasses
Sun care cream
Spare glasses
Water plastic case with 1 liter of capacity
Binoculars/camera
Wet tissues
Money belt/ pouch
Insurance confirmation copy
Emergency contact number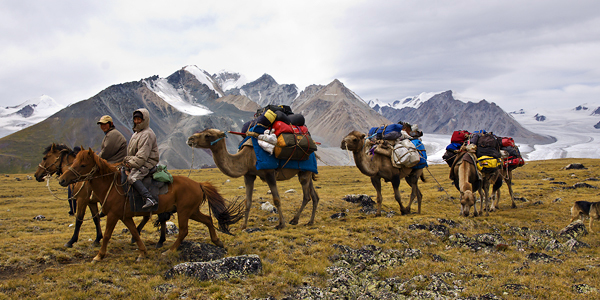 Weather
Some weather recommendations: Summer months in Mongolia are from early-June to mid-September. Although the Mongolian summers are hot and dry with occasional rain, the temperature can fluctuate as much 20 degrees centigrade between day and night, the weather at Altai Tavan Bogd NP is very changeable, so be prepared for all weather conditions. Mountain weather is always unpredictable, we recommend you to bring warm sleeping bags that rated -15 celcius.
In this itinerary including 1 spare day. That  can be used as a rest day, or a spare day in case of bad weather.
When to climb?- June through August is best.
PLEASE NOTE: This is Adventure Travel in a remote mountain region and we cannot guarantee that you will be able to make all the climbs in the above itinerary! Weather conditions, internal flight delays, road conditions, vehicle breakdowns and the health and fitness of climbers may all contribute to changes. The Expedition Leader will try to ensure that the trip runs according to plan, but an easy-going nature is an asset!